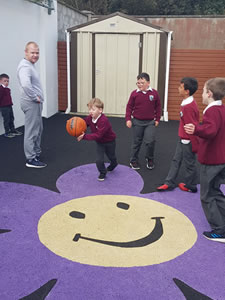 Sports Access
Our sports access services and classes are designed to be available to all, to promote inclusiveness and to introduce sports to children.
We currently use the community centre facility to provide Basketball, Futsol and Badminton with plans to expand our range of sports with a proposed extension of the Family Resource Centre. 
Please contact the Resource Centre for further details.